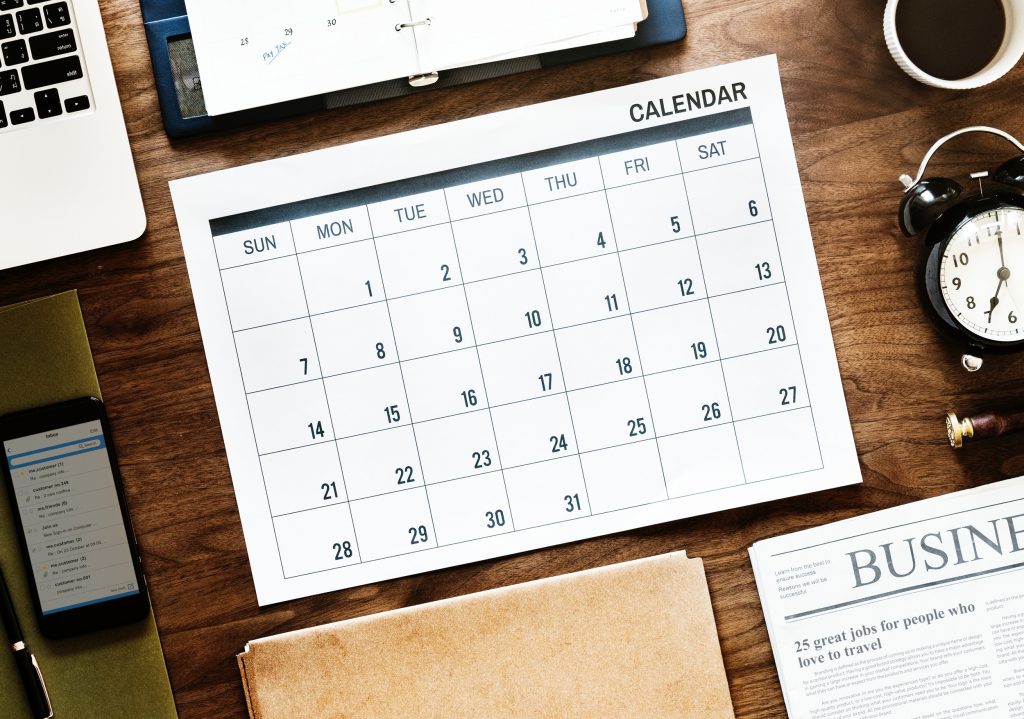 By Melissa Harkin, PLD Blog Editor
Happy 2019, everyone!
The new year is full of celebrations, resolutions, planning, and new beginnings—but it also brings tax filing deadlines on January 15th and 31st. Are you ready?
If you live in the U.S., it's tax season. If not, scratch that off of your January to-do list, you lucky person!
I live in the U.S., so January is when I dive into 12 months of accounting to make sure everything I sent to my bookkeeper throughout 2018 is correct and ready to send to my accountant. However, aside from my American business, I also have a Brazilian translation business, pay taxes to Brazil, and have to report my Brazilian income to the United States IRS. Believe me when I say you don't want to be in my shoes this month.
But hey, not everything is dreadful in January!
January is also when I get to pick a cool calendar, lay it out in front of me, and plan my year ahead. I write my monthly financial planning for the year (expected income, expected expenses, and quarterly taxes), research courses I want to take, conferences I wish to attend, plan my time-off and vacation, a possible trip to Brazil to visit my family, and a few other things.
Having a clear view of years past, plus what's to come, makes it easier for me to plan ahead and (try to) avoid unpleasant surprises.
I'm a member of four professional associations—ATA, Abrates, NETA, and STC—so I start by researching when and where they will be holding their annual conferences, as well as what the registration fees and travel expenses will be, in order to decide which ones I'll attend. I also check their calendar of webinars and workshops to see if anything catches my eyes. In addition, I check this great Facebook group called Translation events everywhere / Eventos de tradução pelo mundo. They publish an annual master calendar that is extremely helpful for researching our industry's events.
Then I search for possible conferences and events in my areas of specialization. They are excellent for staying up to date and meeting new clients.
If I learned anything in my twenty years as a translator, it is that nothing is set in stone and that I should always expect (and plan for) the unexpected. In practical terms, this means that I also include an emergency fund in my annual financial planning and revisit my annual calendar to see if what I wrote in January still stands. You make plans and life laughs at you, so (try to) stay ahead.
Another thing that I do at this time of the year is to take a look at all of my clients and see which ones I haven't contacted in a while. I reach out to them to see how they are doing. If they are nearby, I try to meet them for a cup of coffee. By the way, this is something I try to do on different occasions. No matter whether I'm attending a conference or on vacation, or whether I'm traveling to some place where I have a client, I always try to meet them for coffee. This gives everyone a chance to put a face to a name, strengthen the relationship, and even helps you understand your client's business and needs a little better.
More often than not, when I invite a client to meet for coffee, they ask if I can meet them at their office so they can show me around and meet the team. I find this fascinating! It's not just good customer care: it's educational! You learn so much by visiting your client's offices and facilities. Try it!
Resources
No matter what you want to do in 2019, whether you are a newbie translator/interpreter or not, planning is essential and there are tools that can help you with that. Check it out!
Create an annual budget and revisit it monthly. Consider how much you want/need to earn monthly (net); taxes; savings or retirement plans; health, dental, and vision care (if you pay for those yourself); vacation (the amount you need to take a paid vacation); continuing education and conferences; professional association fees; online expenses (LinkedIn Premium, cloud services, Google Business, blog, domain name, etc.); office rental or coworking; computer and software (if you plan to buy a new computer or a CAT tool); and communication expenses (internet, telephone, etc.). Divide everything by 12 months and voilá!
Calculate your potential earnings. You can use the ATA's Translator Earnings Calculator to get you started.
Visit the ATA's Resources page and see what applies to you, your experience, and your plans for the future.
Create your very own annual calendar. Make sure you use a tool or format that allows editing in case you need to make changes when you revisit it. I suggest revisiting your calendar once a month or every other month. Don't forget to include national holidays, time off, vacation, and sick days—because, yes, they happen! Also, take time for your self. Take care of your mind and body by doing things that you love and make you feel good, and try to match your work schedule to your internal clock for a boost in productivity. It can also improve health, well-being, and longevity.
Try something new. Learn or improve a skill that adds value to your T&I service. Be it organizational, like time or client management, linguistic or marketing-related.
Good luck!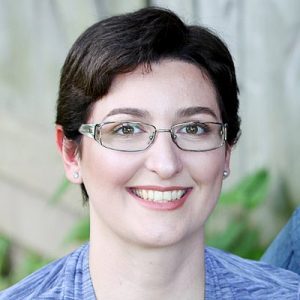 Melissa Harkin is a Brazilian translator working in Portuguese, Spanish, and English, and specializing in journalistic, legal, energy, and sustainable development content. She has a Bachelor's Degree of Laws, MBA in Strategic Management, Certificate in Translation and Subtitling, Certificate in English for Journalism, a Search Engine Optimization (SEO) Specialization, and a Specialization in Effective Communication: Writing, Design, and Presentation. From 1997 to 2011, she worked part-time as a translator while dedicating herself to her original legal background. In January 2012, Melissa decided to work full-time as a translator and has since been providing her services to several national and international development banks, major international NGOs, and multinational companies. She is a member of the American Translators Association (ATA) and the Blog Editor for its Portuguese Language Division, and a member of the Brazilian Translators Association (Abrates), the New England Translators Association (NETA), and the Society for Technical Communication (STC).