By Alexandra de Vries, DLD Blog Editor
Earlier this year, we started a new blog series "Meet our Division Members." The Dutch Language Division is composed of such an incredibly diverse and talented group of translators, interpreters, proofreaders and editors that we thought it would be fun to get a little bit more personal. This is the second blog post in this series, an interview with translator Nina Woodson.
If you would like to participate, please click https://groups.google.com/forum/#!msg/ata_dutchld/2Iew4E3Hqw0/A_d50CKjFwAJ for a list of questions and contact information for returning your answers.
Enjoy the read!
---
Dutch Language Division: Tell us a little bit about yourself! What's your name? Where do you live? Any kids? Pets?
Nina Woodson: Hi. I'm Nina Woodson and I live in the Silver Lake neighborhood of Los Angeles—married 30 years now to an R&D engineer; our daughter is a freshman in college. We have an elderly dog, 3 cats, and a horse we're having to put to pasture.
DLD: So Nina, you are a translator. What do you see as the biggest benefit of this profession? And the biggest pitfall?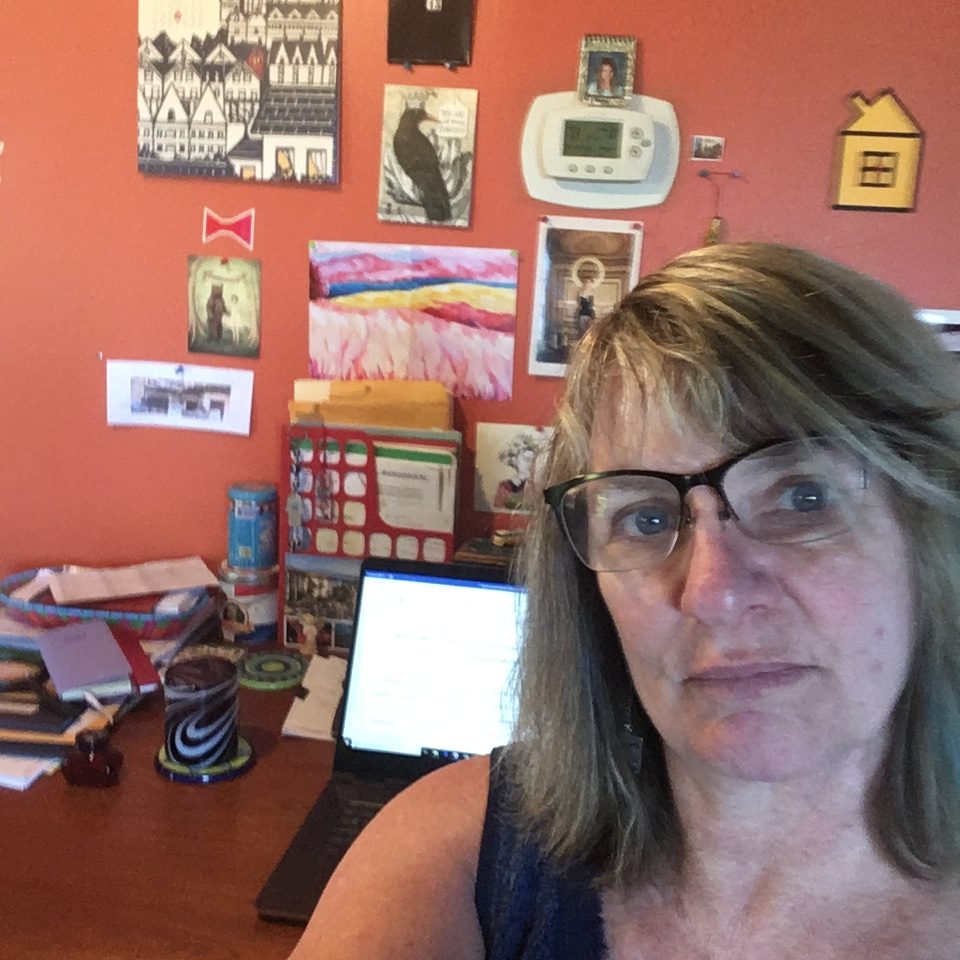 NW: I wanted to say the biggest benefit is the ability to work from home and the portability of the work, but then it also occurred to me how much I value the puzzling-things-out aspect of translating—keeping the gray matter working. The biggest pitfall is that when you work from home on your own, there's not necessarily anyone to keep you on your toes.
DLD: What is your primary language combination? Are there specific challenges you run into with this pair? How do you solve those?
NW: I only translate from Dutch into English (certified). The primary challenge, to my mind, is how to avoid following the rhythm and phrasal order of the Dutch, which produces stilted, unwieldy English sentences if carried over. Experience (in my case, 22 years of it) helps tremendously in terms of readily knowing the syntactical structures that work better in conveying the nuances at hand, as well as giving one the confidence to make the sorts of leaps needed.
DLD: If you could give a newbie translator one piece of advice, what would it be?
NW: Get other people, perhaps even native speakers without knowledge of the source language, to read your texts and go back and read your old translations yourself after some time has passed. I think this often reveals any stiltedness or unnatural phrasing that may have crept in. Give yourself the time to learn and improve. In my experience, there are certain mistakes that every beginning translator must make before they then know to avoid them.
DLD: What's the most interesting project you have worked on? What made it so interesting?
NW: Translating a series of newspaper articles on the architect Rem Koolhaas for a university course reader (which may now be turned into a book). The articles spanned 1978 to 1993 and had been published both in architecture and arts journals and daily newspapers. It was fascinating to get to know someone in that manner and included doing a lot of research on the work of Koolhaas and his Office for Metropolitan Architecture (OMA), along with that of other architects (most of whom he was disparaging).
DLD: A lot of translators love reading. What's on your nightstand right now?
NW: English translation of Murakami's Killing Commendatore (translated by his long-time translator Philip Gabriel together with Ted Goossen—dying to discuss the translation with someone); Lisa Halliday's Asymmetrical (book club); and English translation (by Ingveld Burkey) of Karl Ove Knausgaard's Autumn.
DLD: Imagine a world in which you would not be working as a translator. What other profession might you have chosen?
NW: Costume designer/wardrobe mistress. I worked as a wardrobe mistress for about two years in the mid-nineties with Het Zuidelijk Toneel in Eindhoven (directed at the time by Ivo van Hove[!]), touring with the productions. I remember thinking that if I'd started at it earlier in life, I would have loved to become fully immersed in costuming and theater life—because when you're doing it professionally, it does become all-consuming.
DLD: Many translators enjoy traveling. Do you? Could you tell us a few of your favorite destinations?
NW: We always love returning to Neverland, as I call it, and are faithful attendees of the Documenta art fair in Kassel, Germany, every five years. This fall, we hope to visit an olive grove in Palmela, Portugal, for the harvest, where we've sponsored a tree in a friend's grove and are supposed to get paid back in olive oil.