The JLD Times is released biannually, once in Spring and once in the Fall, before the ATA conference.
Click on the covers below to read our most recent issues!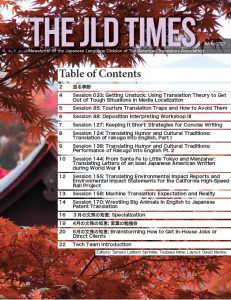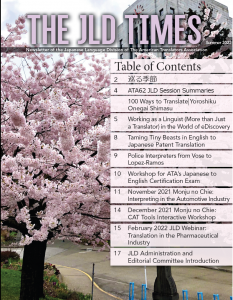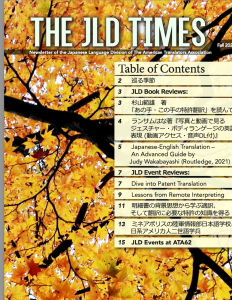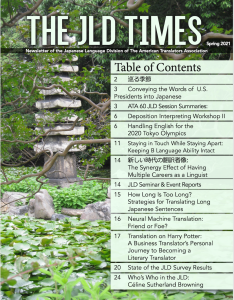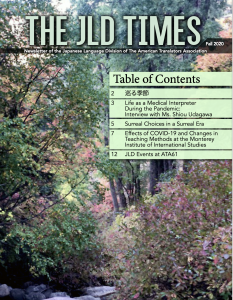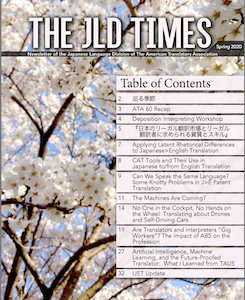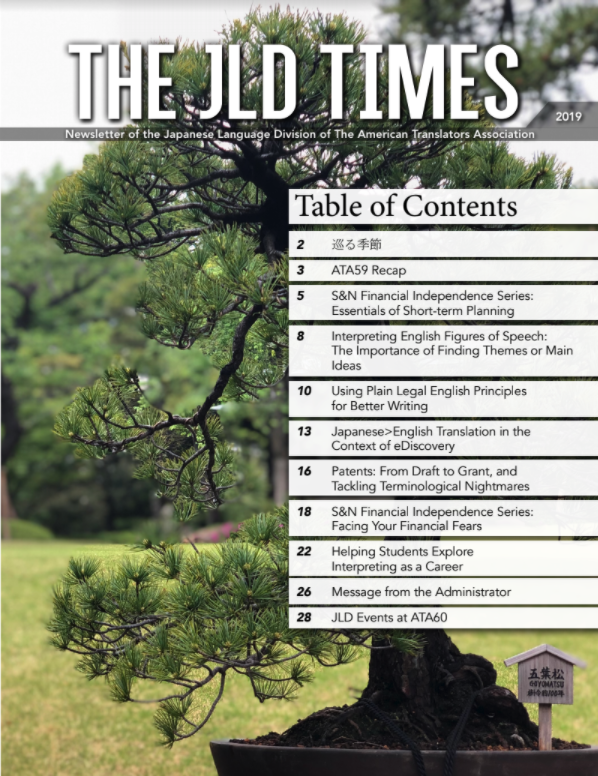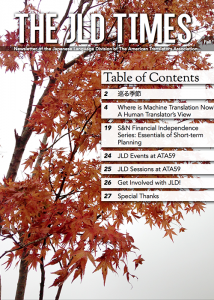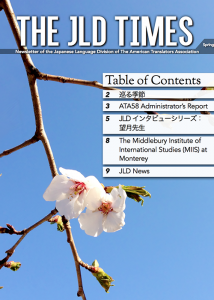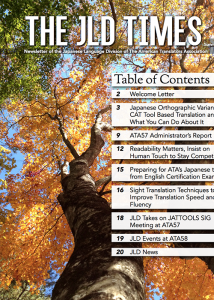 Submit an Article
Have an ATA session summary you'd like published? Know something you'd like to share with the rest of JLD? Write an article for the JLD Times! Contact us at jldblogspot@gmail.com .
Submit your Japan photos, too! Your photo might make it onto our cover!
Past Issues
To read past issues from 2006 all the way back to 1999, browse through our Google Drive folder.