The Japanese Language Division (JLD) was created to serve as a means of communication among its members, to provide information and services to its members in specific fields of interest related to translation from and into the Japanese language.
Use the menu above to find out more information about our division, upcoming events, and how to get involved with the JLD.
Newsletter
Our newsletter is published biannually. Click a cover to read one of our most recent issues!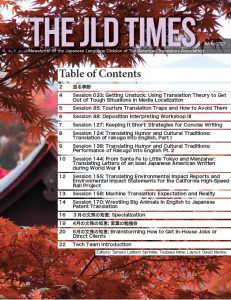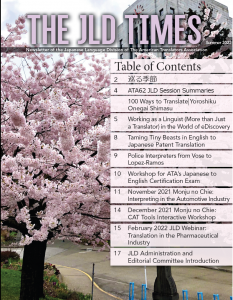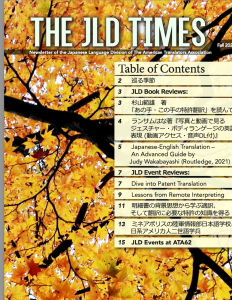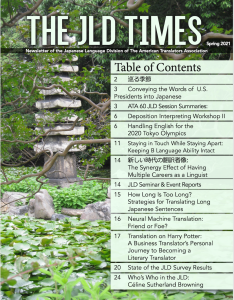 For past issues, click here.
Upcoming Events
Recurring Events 
We will host a JLD-Specific webinar or 通訳者・翻訳者お悩み相談 depending on the interest we receive. The time will also be varied according to where the majority of participants are based, though it is usually from 10:00 am (Saturday) Japan Standard Time/ 5:00 pm PT/8:00 pm ET (Friday). 
For more specific information, please check back on the ATA JLD Facebook page, the JLD LinkedIn page, or email the JLD Administration at divisionJLD@atanet.org for the attendance link.
We look forward to seeing you!