Elizabeth Herron-Sweet, Division Administrator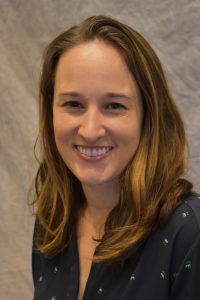 Elizabeth Herron-Sweet is a translator and interpreter with ATA certification for Portuguese into English translation. She is originally from San Diego and has a B.A. in International Studies with a concentration in Portuguese from Middlebury College. She worked as a corporate paralegal at an international law firm for six years in New York and São Paulo, focusing primarily on capital markets, M&A and FCPA compliance. She is now a translator and interpreter based in New York City and specializing in legal, business and academic translations. She has a certificate in English to Portuguese translation from New York University and a certificate in Basic Training in Conference Interpreting from Versão Brasileira in Curitiba.
Get in touch: eherronsweet@gmail.com
Monique Longton, Assistant Administrator
Monique Longton has been translating legal and financial documents from English (primary source language), and Swedish and Danish (secondary source languages) to French for over 13 years. She is the business owner of Longton Linguistic Services (www.longtontranslation.com). Before, she worked for the banking and banking IT industry for 9 years. She holds a Master's in Translation from the Faculty of Translation and Interpretation – EII School of International Interpreters at the University of Mons, Belgium, and a post-graduate degree in economics from the Catholic University of Leuven, New Leuven, Belgium. In 2004, she moved from Belgium to the USA. Her more recent expertise in the General Data Protection Regulation (GDPR) and related data privacy and security matters was honed by translating numerous legal analyses, data protection impact assessments, security policies, privacy notices, and data processing agreements. As a Certified Information Privacy Professional for Europe, she stays on top of industry trends, attends data privacy and security events, and networks with privacy professionals. She is especially versed in the special GDPR challenges faced by US-based freelance linguists working for privacy-minded European clients.
Get in touch: monique@longtontranslation.com
Arnold Winter, Leadership Council Member and Listserv Moderator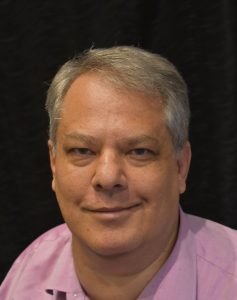 Arnold Winter, building on fifteen years of professional experience as an attorney, Arnold Winter provides German-into-English translation services in the fields of law, business, and finance. ATA certified from German into English, Mr. Winter has been working with both translation agencies and direct clients since 2003. Focusing on business and intellectual property matters, Mr. Winter practiced law starting in 1991 until transitioning to translation full-time in the mid-2000's. Among other things, he spent ten years with various large law firms in Philadelphia and was subsequently a partner with a small law firm in Media, PA. Mr. Winter received his J.D. law degree in 1991 from Duke University School of Law in North Carolina and is admitted to practice in Pennsylvania and New Jersey. He also holds a Masters of Arts degree in History and North American Studies from the Freie Universität in Berlin, Germany. Having grown up in Sri Lanka and Germany and being fluent in German, Mr. Winter has a cross-cultural and multilingual background. He has been residing in the United States since 1984. Mr. Winter is a member of the American Translators Association. He has also served on the Board of Directors of the German American Chamber of Commerce, Inc.-Philadelphia, of which he is still a member, and he also holds memberships in various other legal and business organizations.
Get in touch: arnold@awtranslations.com
Dmitry Beschetny, Leadership Council Member and Social Media Manager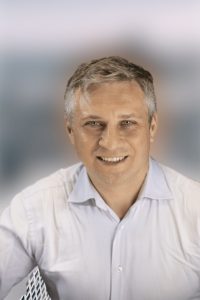 Dmitry Beschetny is an ATA-certified English to Russian legal translator and judiciary interpreter. Based in Moscow, he holds a master's degree in law and a master's degree in humanities and social sciences. He also has an academic qualification in translation studies.
Dmitry has extensive experience in criminal investigation and public prosecution. He also worked as an in-house lawyer, and a legal counsel with law firms before deciding to use this experience to build a career in the T&I industry. He has been translating and interpreting for academia, law firms and private clients.
Get in touch: db@legalxlator.com

Graciela Isaía y Ruiz, Leadership Council Member and Training Coordinator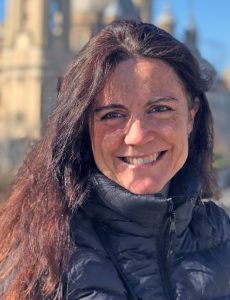 Graciela del Pilar Isaía y Ruiz, PhD has been a certified translator in Argentina since 1993 and an ATA Certified Translator since 2000. She runs Excelsus Translation & Training Center in Buenos Aires. She is also a head professor at the Argentine Catholic University where she has been part of the Training Program to become a Certified Legal Translator since 1994 in subjects such as Legal Translation Practice & Anglo-American Law. She is the Head of the Postgraduate Degree Program in Translation in Economics and Law, and the Editor-in-Chief of the academic double-blind peer reviewed electronic annual journal of the Department of Languages of the same university. She has always contributed her time to the advancement of the profession in several professional translators associations, including having volunteered for the ATA since 2000.
Get in touch: graciela.isaiayruiz@gmail.com
Caroline Kyung Ha Kim, Leadership Council Member and Interpreting Liaison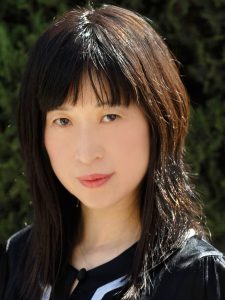 Caroline Kyung Ha Kim is a Federally-registered and State of California Certified Court Interpreter in Korean and English, with 20 years of practice in simultaneous conference interpretation. She earned a University of California-Los Angeles Extension Legal Korean Interpretation Certificate and is an approved CIMCE instructor.
Get in touch: caroline_kim@sbcglobal.net
Katja Gugelmeier, Leadership Council Member and Blog Coordinator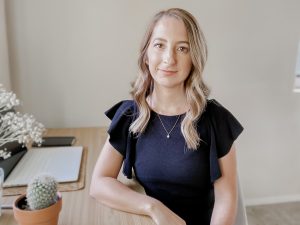 Katja Gugelmeier is a licensed attorney in her home country of Uruguay, where she practiced law before moving to the United States. After moving to the United States, she worked as a legal assistant for a law firm, gaining valuable experience in the American legal system. Katja's passion for law and her desire to help others led her to found GUGELMEIER STUDIO in 2021. At her studio, she provides high-quality legal and financial document translation services to lawyers and law firms throughout the United States. Her extensive knowledge of both the Civil and Common law legal systems makes her an invaluable resource for clients seeking to navigate complex legal matters.
Katja is an active member of the American Translators Association and the American Bar Association. These memberships allow her to stay up-to-date with the latest trends and best practices in her field. In addition to her work, Katja is deeply committed to her community and volunteers her time to non-profit organizations that assist immigrants in their asylum cases. She believes that everyone deserves access to justice and is dedicated to using her skills and expertise to make a positive impact on the lives of others.
Get in touch: kg@gugelmeierstudio.com
Paula Arturo, Advisor to the Leadership Council
Paula Arturo is a lawyer-linguist and Professor of Law. Throughout her 20-year career, she has translated the works of six Nobel Prize laureates and high profile authors from Yale Law School, NYU, and the University of Buenos Aires, among others. As an independent lawyer-linguist, she translates shadow reports for the United Nations Universal Periodic Review of several Latin American States, helping non-profit and grassroots organizations have a voice before the Human Rights Council. Through her online legal writing and translation academy, she helps legal and linguistic professionals alike to hone their skills and get their messages across accurately. Committed to the professionalization of translation and interpretation, she serves her professional community as administrator of the American Translators Association's Law Division and co-head of legal affairs at the International Association of Professional Translators and Interpreters.
Get in touch: paula@translatinglawyers.com