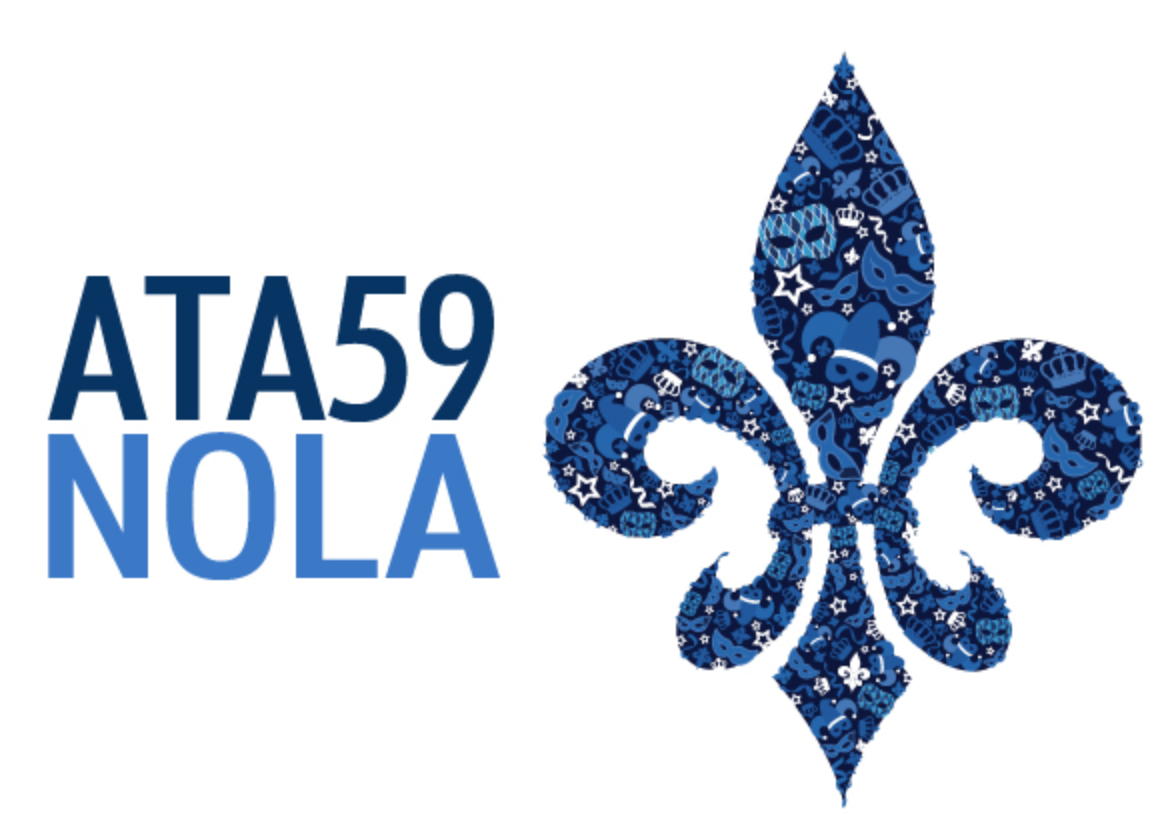 By Elizabeth Herron-Sweet
The first presentation I attended at ATA59 in New Orleans was Tim Friese's "Whipping Portuguese>English translations into shape." It was not labeled as a legal presentation, but – to the delight of many in the audience – it turned out that many of his examples were legal terms and phrases. Tim is a highly accomplished translator, impressively ATA-certified for Portuguese, Spanish and Arabic into English, and at the time of the session was working with the U.N.
Tim has provided his slides for publication here on the blog, so his examples can all be clearly seen in the presentation attached.
The first section was on false friends, always something to keep an eye out for in Portuguese>English translations. For instance, we may be tempted to use "appellant" for "apelante" and "appellee" for "apelado," but Tim reminded us that usually we use "respondent" rather than "appellee" in English, and we call it an appellant at the first court of appeal, but a petitioner when it gets to the Supreme Court. Tim also cautioned us not to use "Judicial Power" for "Poder Judiciário," but to opt for "Judicial Branch" or simply "the Judiciary."
Then Tim showed several examples of Latin phrases used in Portuguese that are not used in English, which is of course true of translations in the opposite direction as well. For example, for "Persecutio criminis in judicio," used in Brazil, one should simply use "criminal prosecution" in English.
Tim had an interesting discussion on the term "procuração," commonly translated as "power-of-attorney." He reminded us that in fact you do not give a power of attorney to your actual attorney – in the case where you sign an agreement for an attorney to represent you, it would be called a "representation agreement." In addition, another possible translation is "proxy," in the context of voting in a company meeting. All this means that if we have to translate an email with little context that just says "Please submit your procuração," there is no way for the translator to know what type of document they are talking about and how to translate it correctly.
Tim noted that with some commonly-used words in legal texts, we can think about translating them best by translating the rest of the sentence, leaving that word blank, and then just deciding what word fits best in that space given the context (or just removing it altogether). This works with terms such as "premissas," "considerando," and "realizer/realização" for example, which can be fairly vague and/or overused and have many possible translations in English.
Then Tim provided several examples of how sometimes less is more, where you can just get rid of words that don't sound good in English and aren't necessary to the meaning of the sentence, and how sometimes actually "more is more," like where adding an adjective can really help pull a sentence together in English.
Another very relevant observation is that English does not use the sentence format shown in the following example: "É fundamental usar o capacete correto," since in English, we need to know who/what/where is fundamental. Rather than "It is fundamental to use the right hardhat," this sentence should be rendered in English as "You must use the right hardhat" or possibly "Employees must use the right hardhat," depending on the context of course.
Tim finished by providing several examples of clause-style phrases that could benefit from being reworked in plain English rather than legalese, and a note that sometimes the original text in Portuguese does not allow us to identify the subject or object of a sentence, in which case we can make our best guess or leave it equivalent to the original.
As a primarily Portuguese>English legal translator, I found this talk very helpful in that it put into words many things I have observed and put into practice but had never identified specifically or thought about in these exact terms or in categories. One of the great benefits I have found of the ATA conference, both in its formal talks and in informal conversations with other translators, is confirming and reinforcing that I'm on the right track, as well as providing me with either general or specific ways to improve my work. This talk did both and I was very pleased to have attended!
About the Author: Elizabeth Herron-Sweet