The Impact of Errors in Patent Translation
By Heike Holthaus
Study of the Steinbeis Institute for Intellectual Property Management:
About 81% of study participants know from their own practical experience of cases of errors in the translation of patent applications
More than one in four reported being aware of situations where translation errors severely damaged ability of an applicant to secure patent protection
58% described translation errors as a "latent risk" to the viability of their international patent portfolios
In an ideal world every translation is flawless: terminology spot on – check; no errors in grammar or punctuation – check; syntax appropriate for target conventions – check. In reality, errors happen, even (or especially?) in patent translation. Whatever the cause may be, published patents contain mistranslations and poor terminology choices. When only the abstract and/or claims are translated, these errors are perpetuated when the specifications are translated as well, since terminology must be consistent throughout the entire patent.
So, I've been having these nagging questions in my mind: How common are errors in patent translations? Can they be corrected when push comes to shove? What are the consequences of errors in patent translation?
Last year, I had the opportunity to ask an US patent attorney at an IP seminar and the answer he gave just bewildered me.  "We can always file another one," he answered in a very unconcerned manner. Hm…so it's no big deal.
Dmitry Yakovlev, patent attorney at Gorodissky & Partners (St. Petersburg) presents a different attitude  in his recent article Get found in patent translation: "In patent translation, accuracy of translation is of utmost importance, as the scope of patent protection may be badly affected by one improperly place comma." Oh, so it is a big deal. Wait, what?
Correcting mistakes: It's complicated…
At the EPO and USPTO, for example, translation errors may be corrected if certain conditions are met, such as:
From MPEP 2163.07 Guidelines for Examination, USPTO:
OBVIOUS ERRORS
An amendment to correct an obvious error does not constitute new matter where one skilled in the art would not only recognize the existence of error in the specification, but also the appropriate correction. In reOda, 443 F.2d 1200, 170 USPQ 268 (CCPA 1971)… Where a U.S. application as originally filed was in a non-English language and an English translation thereof was subsequently submitted pursuant to 37 CFR 1.52(d), if there is an error in the English translation, applicant may rely on the disclosure of the originally filed non-English language U.S. application to support correction of an error in the English translation document.
Or perhaps as from A-VII, 7 EPO: Correction and certification of the translation:
Any error in the translation filed can be corrected at any time during proceedings before the EPO, i.e. during pre-grant proceedings and also during opposition proceedings, bringing the translation into conformity with the application as filed in the original language (e.g. with the originally filed Japanese-language PCT application). However, correction of the translation during opposition proceedings will not be allowed if it contravenes Art. 123(3), i.e. if it implies an amendment of the claims which extends the protection conferred.
As I said, it's complicated. Under H-VI, 3.4 EPO: Correction of the translation of the claims:
According to Art. 70(1), the text of a patent in the language of the proceedings is the authentic text. It therefore follows that the translations of the claims of the patent specification required by Art. 14(6) are for information only. Hence no examination of the translations takes place (C‑V, 1.3); in particular, the translations do not form part of the decision to grant the patent. Therefore they cannot be corrected under Rule 140, either.
Hence the only possibilities for the patent proprietor to amend translations are when the patent is maintained in amended form (Rule 82(2)) or, as indicated in Art. 70(4), before a national authority.
Once the patent issued, errors may be there for good, putting the patentee at risk for litigation, non-enforceability and invalidation, etc. Irreparable damage is done when the patent does not hold up during infringement proceedings. Like in this case from Mr. Yakovlev's article:
In a Russian patent granted to Company A, based upon a PCT application, expression "a container adapted to contain a body of liquid" was mistranslated to mean literally "a container with a body of liquid". Infringement proceedings were initiated in Russia against a company that was alleged to be by marketing in Russia a product manufactured in a third country, in which the patented invention was used. However, the alleged infringer successfully argued that the patented invention was not used in their product as their product did not include the body of liquid, unlike the patented invention.
Or when it is invalidated:
In another case, in a Russian patent granted to Company B (PCT national phase) expression "median particle diameter" was mistranslated to mean "average particle diameter". An opposition to a Decision on Grant of this patent was filed with the Russian Patent Office (RUPTO), on the grounds of lack of novelty and inventive step. Prior art cited in the opposition recited, inter alia, "average particle size". Patent owner tried to rectify the mistranslation, however RUPTO refused, as the application was examined taking into account "average" and not "median" particle size. As a result, patent was invalidated in full.
In China, corrections after grant are not allowed. Chen Wenping, writing on translation errors into Chinese, is quoted in an article on Translation Directory:
"Even worse, patent holders are not allowed to correct such translation errors after the issuance of a patent."
Consequences
As we have seen in the examples above, once the patent is published, translation errors can have disastrous consequences for the patent owner.
But since the work of a patent translator is not limited to translating patents for filing, or even only patents, other consequences must be considered as well. Texts presented for translation can include any text related to prior art search (discovery phase), patent prosecution (prosecution phase) and litigation (litigation phase), each with their own list of possible consequences of translation errors. To truly understand what's at stake for inventors, applicants and patent owners, let's have a look at what these may be:
Discovery phase:
Misrepresentation of prior art due to mistranslation leads to wasted R&D efforts
Initiation of a patent process that cannot be successful
Prosecution phase:
Rejection of the patent application on grounds of prior art objections
Rejection of the patent application due to clarity objections when they cannot be overcome without adding new matter
Deviation from the intended scope of protection, which could render the patent worthless to the patentee
Litigation phase
Initiation of infringement proceedings by a competitor due to a mistranslation in the claims
Invalidation of the patent
Failure of infringement proceedings initiated by the patentee
These are but a few examples; I am sure the list is not exhaustive.
Financial impact for the patentee
Aside from the aforementioned consequences, the financial impact of translation errors can be immense. A new translation, additional filings, office communications and attorney fees, and the delay in prosecution are direct costs added to the patent.
The consequential costs, however, will ultimately be much higher. As translators, we usually have no idea what it cost the company to develop the invention in the first place – or the loss of revenue if the patent is denied or invalidated. And we can hardly imagine the financial impact of infringement proceedings.
In 2013, Alexander J. Wurzer and Theo Grünewald conducted a survey for the Steinbeis-Transfer-Insitute. Four hundred IP professionals and patent attorneys were asked to complete an online survey, of which 73 responded. The results were published in the article "Das latente Risiko Patentübersetzung" (The latent risk patent translation) in issue 12/2014 of Mitteilungen der deutschen Patentanwälte. Here are some excerpts (translated from German, quoted with permission):
"When translating a patent application into different languages, it can happen that individual terms or text passages are translated imprecisely or even such that the meaning is changed. This can lead, for example, to a patent family having a different scope of protection in different countries, purely on the basis of the translation of the application text."
"The vast majority of study participants (approx. 81%) know of cases in which errors in the translation of patent applications have been detected from their own practical experience."
"The study did not deliver reliable results on the frequency of incorrect translations of patent applications. However, in view of the far-reaching experience of the study participants in this field, it can be assumed that incorrect translations of patent applications occur regularly in practice."
The consequences reported by the study participants were grouped under a cost aspect and an enforceability aspect:
Cost aspect:
Translation errors detected early on led to additional costs in terms of time and money.
Enforceability aspect:
The enforceability of incorrectly translated patents was impaired.
The scope of protection of the patent was directly limited by the flawed translation.
An incalculable risk situation arose in the event of the enforcement of the property right against third parties.
More than one in four reported being aware of situations where translation errors severely damaged the ability of an applicant to secure patent protection.
Over half described translation errors as a "latent risk" to the viability of their international patent portfolios.
Conclusion
I don't know about you – but I find these results quite unsettling. I cannot wrap my mind around the implications. One could argue that the sample was too small to truly represent the state of affairs. Would the numbers look better if 7300 IP professionals would complete the survey? Accounting for the "human factor," what kind of numbers would be acceptable? Most importantly, how can these numbers be improved?
Instead of writing a nice summarizing conclusion for you, I will leave you with these questions. Answers… anyone?
_____________________________________________________________________________________________________________________________________
About the Author: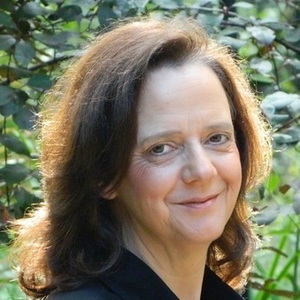 Heike Holthaus is a freelance translator specializing in patents, patent litigation documents, and technical texts. From the time she received her vocational degree as a forwarding agent until starting her career as a translator, she was the owner of an artisan bakery and a board member of an import start-up. She received her certificate in translation from World Language Services, Dublin, in 2012. In 2016, she joined Academia Webinars, a German professional development provider, as a presenter on patent translation.